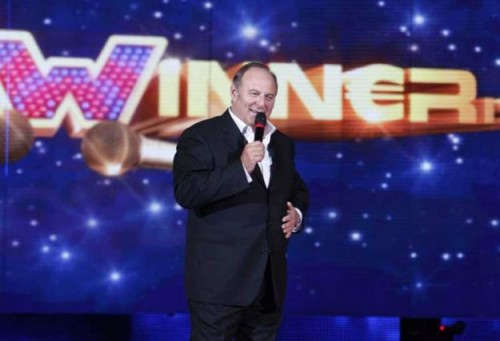 Per la prima volta in questo autunno 2012, Ti lascio una canzone vince la serata degli ascolti del sabato. Contro The winner is, programma di Gerry Scotti al debutto, la trasmissione di Antonella Clerici tiene incollati alla televisione 4.669.000 di telespettatori pari al 20.29%.
Non male però il debutto di The winner is che di fatto ha preso il posto, su canale 5, di C'è posta per te: il nuovo programma Mediaset, un mix tra talent e reality, ha appassionato 4.394.000 telespettatori pari al 18.65% di share.
The winner is sembra dunque convincere gli spettatori e d'altronde il genere talent negli ultimi anni pare andare alla grande. Detto di Ti lascio una canzone su Rai 1, passiamo alla seconda rete Rai che trasmetteva la quarta stagione di Castle: 2.349.000 telespettatori per il primo episodio, 2.326.000 telespettatori per il secondo. Non male anche gli ascolti di Rai 3: l'ottava puntata di Ulisse – Il piacere della scoperta, condotto da Alberto Angela, ha interessato infatti 1.932.000 telespettatori (share del 7.83%ù) battendo Italia 1 che con il film d'animazione L'Orso Yoghi ha divertito 1.787.000 telespettatori (6.85% di share).
► COME PARTECIPARE A THE WINNER IS: CASTING CHIUSI

Law and Order Los Angeles, su Rete 4, ha totalizzato una media di 870.000 telespettatori pari al 3.48% di share mentre La 7 la versione lunga di In Onda, con Luca Telese e Nicola Porro, è stata seguita da 791.000 telespettatori.